Lowca Community School Board of Governors
The remit of the governing board:
It is stated in the Governance Handbook that all boards, no matter what type of schools or how many schools they govern, have three core functions:
• Ensuring clarity of vision, ethos and strategic direction;
• Holding executive leaders to account for the educational performance of the organisation and its pupils, and the performance management of staff; and
• Overseeing the financial performance of the organisation and making sure its money is well spent.
More information on the role and how to become a governor can be found by following Cumbria Governor Support Services link.
A governor can be disqualified from holding office if they fail to attend governing body meetings, without the apologies being accepted by the governing body – for a continuous period of six months, beginning with the date of the first meeting missed.
Current Board Members: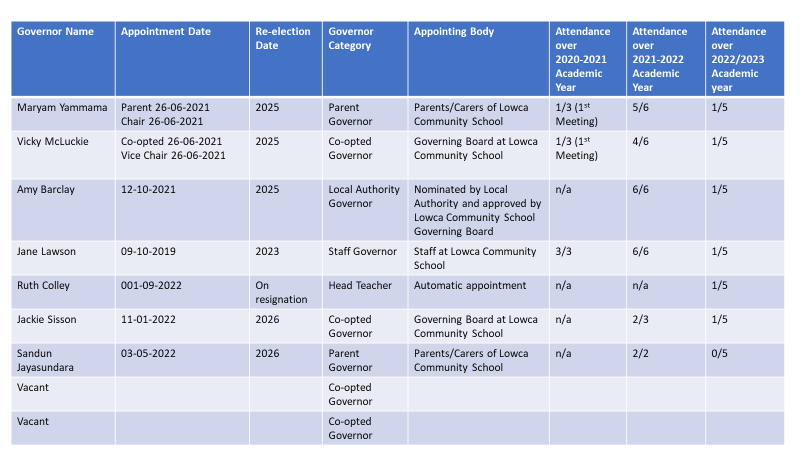 Areas of special interest and specific focus:
Register of interest
Governors have a legal duty to act only in the best interests of their schools. Where a situation arises in which they cannot do this due to a personal interest they have, steps should be taken to identify, prevent and record the conflict. This ensures governors are acting in the best interests of the school.