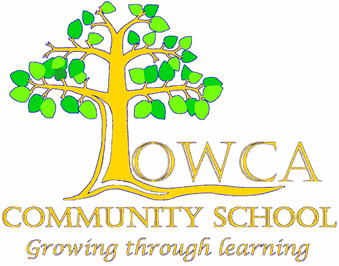 Lowca Community School Computing Aims and Vision
At Lowca Community School we have a clear and simple vision: the children should be online-safe, online-inspired and online-confident and adept at coding.
INTENT
Computing is an integral part of our everyday life and will play an immeasurable part in our children's futures. At Lowca Community School we will provide all of our children with the skills, creativity and enthusiasm to live and thrive in a world increasingly dependent on computing. As computing technology underpins today's modern lifestyle it is essential that all pupils gain the confidence and ability that they need in this subject, to prepare them for the challenge of a rapidly developing and changing technological world.
IMPLEMENTATION
The children have many opportunities to use technology. While all the basics IT skills are covered, e.g. making a simple Word document, using the internet safely for research and educational games or using Paint programs, the children's experience soon develops and so at Lowca children are beginning to programme devices and robots, create computer games and animation. Every day presents opportunities to show our children purposeful computing in the world of work, e.g. programming the photocopier to reduce size and using search engines safely.
As they go through the school, they will explore green screen technology, augmented reality, film making apps and social networking, coding, basic robotics and generate content for themselves and younger children as well. We believe it gives them all the experiences they need to prepare them for 21st century lifestyles.
The use of Computing also enhances and extends our children's learning across the whole curriculum whilst contributing to motivation and the development of social skills.
IMPACT
At Lowca Community School we aim to utilize the most up to date resources and recognise the need to remain aware of the potential uses of any emerging technologies. We also value the use of our portable technology in our outdoor learning, in our school grounds and on visits. We aim to channel Computing skills and understanding to help build critical thinking, resilience and independence in our pupils, all of which are essential skills for future success.