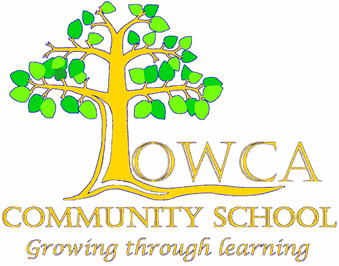 Lowca Community School History Aims and Vision
History
At Lowca school we aim to
Spark a curiosity about the past and how places and people's lives were the same or different and why.
Equip children with the skills to find out about the past and consider how we find out about times gone by and how we know it is true
Help pupils develop a chronological and coherent knowledge and understanding of the past, in Britain and the wider world
Consider the cause and consequences of key events in the past and develop perspective and judgement
Reflect on the consequences and learn from the successes and mistakes of the past
INTENT
At Lowca school our intent is that our teaching of History will help pupils develop their knowledge and understanding of Britain's past and that of the wider world. Our History curriculum is designed to inspire children's curiosity and fascination about the history of the world and its people. We aim to enable children to ask perceptive questions, think critically, weigh evidence and develop perspective and judgement.
Through the teaching of History we aim to teach children to understand the complexity of people's lives, the process of change and the diversity of societies. We encourage them to reflect on mistakes and successes of the past and how that can contribute to decision making that will lead to better futures.
The national curriculum for history aims to ensure that all pupils:
know and understand the history of these islands as a coherent, chronological narrative, from the earliest times to the present day: how people's lives have shaped this nation and how Britain has influenced and been influenced by the wider world
know and understand significant aspects of the history of the wider world: the nature of ancient civilisations; the expansion and dissolution of empires; characteristic features of past non-European societies; achievements and follies of mankind
gain and deploy a historically grounded understanding of abstract terms such as 'empire', 'civilisation', 'parliament' and 'peasantry'
understand historical concepts such as continuity and change, cause and consequence, similarity, difference and significance, and use them to make connections, draw contrasts, analyse trends, frame historically-valid questions and create their own structured accounts, including written narratives and analyses
understand the methods of historical enquiry, including how evidence is used rigorously to make historical claims, and discern how and why contrasting arguments and interpretations of the past have been constructed
gain historical perspective by placing their growing knowledge into different contexts, understanding the connections between local, regional, national and international history; between cultural, economic, military, political, religious and social history; and between short- and long-term timescales.
IMPLEMENTATION
The curriculum is delivered through a themed topic approach so that children can achieve depth in their learning. Our curriculum follows a three-year rolling programme in Rec year1/2. In key stage 2 the children are taught through a 4 year rolling programme of themed topics.The benefit of this is that teachers can work imaginatively to plan creative and enjoyable learning experiences with broad, challenging and inspiring themes. Meeting the needs of our children is always at the heart of our planning and teachers work together to build in cultural capital relevant to the pupils in our setting. We ensure that the planning of skills, knowledge and understanding is in line with age appropriate expectations through our history subject scheme of work .This means there is planned progression throughout the school and differentiation between the age groups.
Planning involves:
A long term plan of themed topics balanced to ensure all of the subject of the National Curriculum can be delivered
A half termly plan that sets out the starting points and essential learning objectives. Pupils suggest areas of interest they would like to find out about too.
A review of previous learning at the start of every lesson;
Creative planning of activities which make the learning experience memorable;
Trips and visiting experts who will enhance the learning experience
Quizzes and role play to consolidate knowledge
displays in each classroom that celebrate the children's work and shows their learning throughout the topic
In Early Years Foundation Stage Pupils learn about our world through a combination of child initiated and adult directed activities.that encourage children to show interest in the lives of people who are familiar to them and to remember and talk about significant events in their own experience
IMPACT
Our History Curriculum is high quality, well thought out and planned to demonstrate progression. If children are keeping up with the curriculum, they are deemed to be making good or better progress. Outcomes in topic books evidence a broad and balanced history curriculum. In addition, we measure the impact of our curriculum through the following methods:
•Reflecting on standards achieved against the planned outcomes;
•Children retaining knowledge that is pertinent to History;
•Children's enjoyment of History lessons and keenness to find out more about the past;
•Evidence of work showing a range of topics covered, cross curriculum links and differentiated work;
•High standards in History that match standards in other subjects such as English and Maths;
•Subject leaders are kept informed through lesson visits, discussions with colleagues and work scrutinisation.